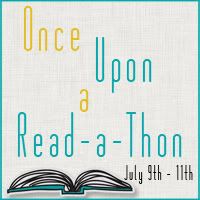 I will update this post as I go.
My Goals
Finish:
The Forever Girl by Rebecca Hamilton Finished as of about 5AM on 7/9
Read:
Boyfriend From Hell by E. Van Lowe -7/11 7PM
Ethereal by Addison Moore -7/11 5:30 AM
UnEnchanted by Chanda Hahn - 7/10 3AM
Turned by Morgan Rice - 7/11 10:20 PM
What is your most anticipated book for 2012?
My most anticipated book of 2012 has to be Viva Jacquelina! by L.A. Meyer it's the 10th book in the Bloody Jack series, which is the only series my 3 closest friends and I can agree on since we all prefer different genres.